Clear PVC Eco Bailer for Hydrocarbon Recovery
Hydrocarbon Recovery eco Bailers are available in 1.5 inch and 3.3 inch OD. They are all made from Clear PVC so you can inspect your sample.
HYDROCARBON RECOVERY ECOBAILER
Captures Only Hydrocarbons
Clear PVC Hydrocarbon Recovery eco Bailers are designed to  remove the LNAPL, floating hydrocarbon product, from monitoring wells without removing water as well. A specially designed ball floats in water but sinks in hydrocarbons.
Manufactured from the same durable, rigid PVC as the regular Clear PVC ecoBailers, so they have all the same great qualities.
available in 1.5 inch diameter with 1, 3 and 4 foot length options
also available in 3 inch diameter and a 3 foot length
clear tube allows sample inspection within the bailer
captures only hydrocarbons, not water
PFAS, PFOS & PFOA free
CAN NOT BE BOTTOM EMPTIED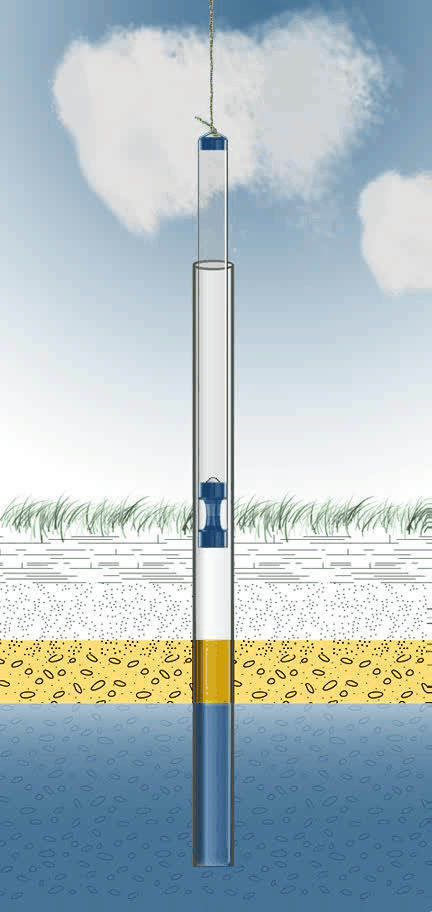 CLEAR PVC HYDROCARBON RECOVERY ECOBAILER